Log Homes & Cabins For Sale in Central Virginia
Click below to do a Home Search For:
Click here to preview 117 log homes for sale in Central Virginia
Click here to view 23 more Virginia log homes in the Charlottesville area
Log Cabin Maintainance
Proactive home maintenance should be of supreme importance to any homeowner. When it comes to caring for a log home, many have been falsely led to believe that the requirements are so stringent that homeowners spend more time repairing their home than they do enjoying it.
Though this is entirely untrue, log homes, like any home, do require regular and timely maintenance.
Log Cabin Living & it's partner's believe that an educated homeowner is the secret to keeping your log home as pristine as it was the day you moved in. Please have a look around on this page, as we hope you find what you need.*
If it were possible, we would like to be able to give you a simple set of instructions. However, because there are many variables due to the hundreds of products on the market and the many types of wood surfaces available, we can only give you a broad idea of the steps to take in completing your project.
Please take the time to read each of the sections that pertain to your project. These helpful tips and hints are intended to ease your thoughts from; How am I going to do this? What should I do next?
We always welcome your questions; but first, please read these hints and tips because by reading them you will be prepared for future questions.
Two types of wood borers that usually attack softwood house logs are commonly known as Flat-headed or Round-headed Wood Borers. The adult of the round-headed borer (larva) are commonly called Pine Sawyers or Long-Horned Beetles.
These borers lay eggs in small pits in the bark and the eggs hatch in 2 to 4 weeks. Larva feed for a few weeks just under the bark, boring into the log. These borers feed deeper into the wood as it dries. The life cycle is usually 1 to 2 years, but larvae may feed for at least 6 years when wood moisture is low.
Powderpost beetles are small wood-boring beetles that measure 1/8" to 5/16" long. These beetles attack sapwood of ring-porous and diffuse-porous hardwoods that have a high content of starch. These beetles also reinfest milled lumber. Tell-tale signs of this pest are small piles of fine brown flour-like wood material.
Powderpost beetles seem to prefer unheated areas; thus their infestation seems to be more of a problem in seasonal homes.
As a preventative measure, the use of borates (see PeneTreat ) and coating woods with a finish helps to make infestation more difficult. As a spot treatment insecticides such as Chiorpyrifos (Dursban) can be injected into holes with a glue syringe. Carpenter Ants can sometimes be a problem if wood remains moist and wood rot occurs.
If they are a problem, treat with PeneTreat or Diazinon insecticide. Also look for the cause of the moisture and try to eliminate it. Carpenter ants can enter a building by way of vegetation that may touch the building.
To help prevent this, trim bushes and trees touching the building and watch for rotting stumps that could have rotting root systems underground near your building. Insects do not have to be a problem in your log home.
Design your building to keep moisture away from it so that moist wood does not encourage insect problems. Stain additives such as CPF-2D and wood treatments also help to deter problems.
Also, the use of Manus-Bond caulking will aid in deterring insects.
The Problem With Painted Logs
This house was originally coated with house paint instead of a Log Home Finish. You can see where the logs have cracked or "checked" leaving open cracks in the paint for rain water to penetrate into the wood causing further rot.
The density of the paint coating acts like a plastic sheeting that traps in moisture causing blisters and flaking paint. In winter when the logs freeze, the trapped moisture expands by becoming ice particles.
This causes more subsurface damage making tiny cracks larger and allowing more space for water to penetrate farther into the log causing more damage. In the photograph, the dark area behind the pipe is totally rotted.
In a situation like this all of the paint needs to be removed with either a chemical stripper or blasted with sand or cob. The next step would be to cut out the rotted areas of wood and use PeneTreat to saturate the logs and keep them from rotting any further. If the rotted areas are relatively shallow, LiquidWood can be used to seal cracks and create an undercoating for the WoodEpox to adhere to.
Next, apply the WoodEpox and form it so that it conforms to the rest of the log. Dry pigment can be added to WoodEpox to color it (especially if you will be coating with a stain). Allow to dry thouroughly, then apply a new finish.
If large portions of the logs are rotted away, you will either have to replace portions of the log with half-log inserts or replace the entire log. You may need the services of a professional log restoration contractor.
Thanks to Schroeder Log Home Supply, Inc. for the information that has been provided on our site. To Place an Order with Them Call Toll Free 1-800-359-6614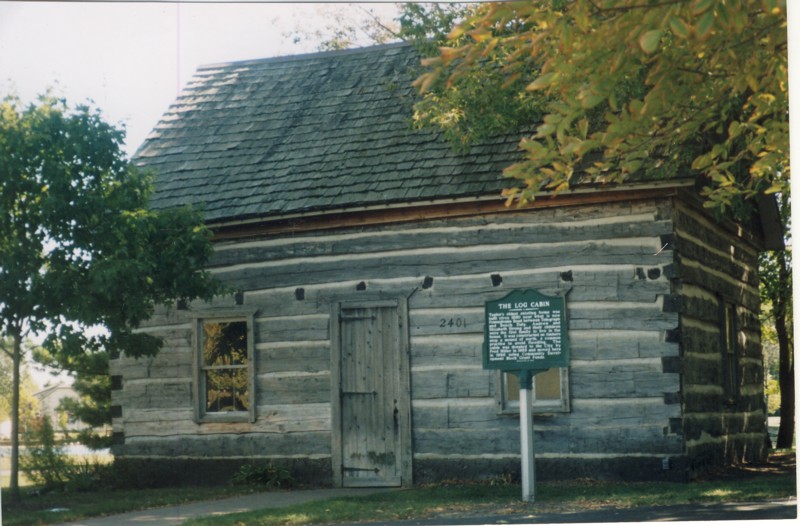 Click below to do a Home Search For:
Thanks for visiting...
Toby Beavers
Virginia Log Home Realtor
877-855-7913